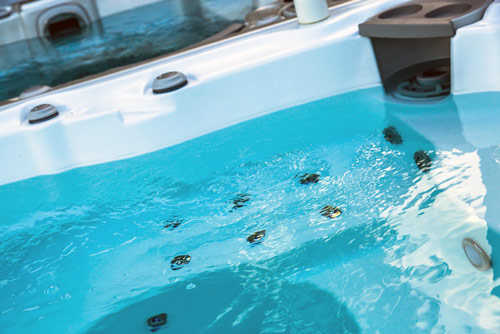 There's nothing quite as relaxing as settling into your Jacuzzi tub, turning on the jets and soaking. If your tub isn't working properly, it'll put a damper on your much-deserved relaxation! If your jets aren't working or there's any issue with your temperature controls, reach out to the experts at Blue Heaven Spa Services for Jacuzzi bathtub repairs. We aim to bring relaxation back to Long Beach, CA customers who rely on their luxury tubs to unwind.
Our skilled experts know Jacuzzis and other luxury jetted tubs inside and out. We can perform complex repairs that get your tub bubbling again in no time, so you can sink back under the water in total comfort and luxury.
Jacuzzi Repair Services
Jetted bathtub repairs require a delicate touch since you're talking about electrical wiring in proximity to water. Our skilled repair professionals know how to take a careful approach to jetted tub repairs, giving you the peace of mind that comes with safe function of your jets, temperature controls, and lighting. We're available for a complete range of repairs.
Hot tub heater replacement
Hot tub circuit board replacement
Finding and fixing hot tub leaks
Hot tub pump replacement and seal repairs
Cartridge filter restoration
From nonfunctional jets to temperature controls on the fritz, we make repairs that get your Jacuzzi or jetted tub back into working order. Get ready to relax and bask in the heat, jets, bubbles and lights of your tub once again!
Enjoy Your Jacuzzi Again
Don't let Jacuzzi problems leave you wanting more from your jetted tub. Call the professionals at Blue Heaven Spa Services for complete repairs to your jetted tub. We're known for quality, safe work, and have a great reputation among Long Beach, CA homeowners for our high-caliber service. Contact us today at 562-824-8567 to schedule Jacuzzi bath tub repairs.