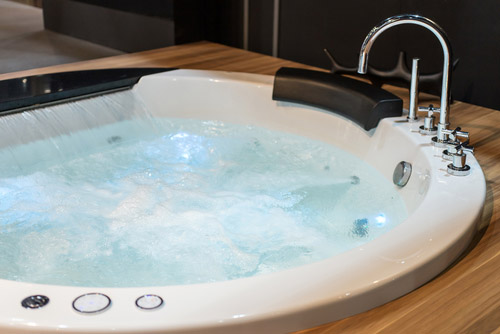 Is the water in your spa too alkaline? Is your hot tub due for a thorough cleaning and sterilization? Call Blue Heaven Spa Services! We're the area's premier provider of repair and spa maintenance services, as well as spa chemicals in Long Beach, Los Alamitos, Cypress, and Signal Hill, CA. We'll even educate you on the best way to keep your tub or spa in tip-top condition.
For regular spa repairs and maintenance on tubs and spas, you won't find a more affordable provider. We charge $125/hr., while others start at $150-160/hr.!
Spa Maintenance and Repairs
Our abilities span every part of spa maintenance and spa repair in Long Beach, CA. From mechanical repairs to fix leaks, to chemical treatments that re-balance your water's pH, allow us to care for your tub or spa with integrity.
We also service above-ground tubs/spas, in addition to indoor or in-ground units. These fixtures have water that's typically acidic and needs to be treated differently. We'll pinpoint and maintain the right balance of spa chemicals to keep your water clean and your fixture comfortable at all times.
Best of all, we're manufacturer-recommended for servicing tubs and spas by a variety of top-name brands, including:
Cal Spas
Free Flow
Hot Spring Spas
Jacuzzi
Limelight
Master Spas
Sundance
Tiger River
Monthly Water Services
Our monthly water services are the best investment you can make for your tub or spa! They include essential treatments to restore the integrity of your fixture, including an acid wash, chemical bath and filtration service. We drain everything and apply these treatments every 3-4 months for outside tubs/spas. We also recommend cleaning filters monthly and doing partial drain outs as-needed. All of our monthly services are tailored around the demands of your tub or spa.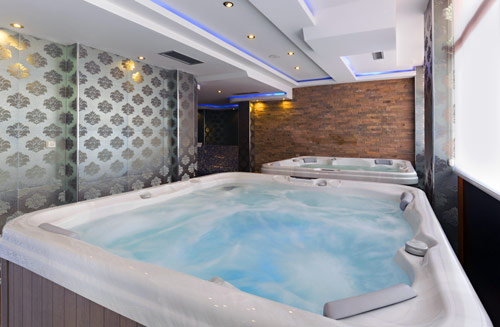 Spa and Hot Tub Accessories
Need a little something extra for your hot tub or spa? We can special order spa chemicals and custom parts to keep it well-maintained at all times. We can also order covers and accessories, tailored to fit your specific make and model.
Custom Quotes
Because all the spa repairs we do are personalized around your hot tub or spa, we're happy to provide custom quotes as well. We charge a fee for a diagnostic inspection, however if you choose us to perform repairs we're able to waive that fee altogether.
Plus, if you have work that's out-of-warranty, we're happy to work with you to determine a rate that's fair!
Make sure a well-trained, well-qualified professional is servicing your hot tub, spa, or jetted tub. Choose Blue Heaven Spa Services today and contact us at 562-824-8567 to schedule an appointment for spa repairs and Jacuzzi repairs.